Our Clients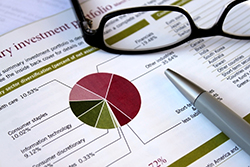 Solving Client Needs
Estate & Trust Advisors is a comprehensive Wealth Management Firm with an unparalleled service offering that can coordinate all of your personal financial needs. We have developed our services from the client's perspective and will further customize our services based on your individual needs.
Our goal is to work closely with you to ensure that you have a thorough understanding of how we approach investing your assets to meet stated goals while supporting your ongoing needs through responsive, personalized service.
Our clients are wealthy individuals and families that typically rely on us as their central financial advisor to manage and oversee their financial well being. As a trusted advisor, we seek to enhance the quality of our clients' lives by bringing them financial peace of mind. Our clients leverage our expertise and highly personalized service to take control of their finances – allowing them to focus on the more meaningful facets of their lives. Our clients typically come to us as a referral from either their existing tax and legal advisor or current clients. They often look to us in guidance during a life changing event or change in circumstance. Whether you are retiring, selling your business, need help handling a liquidity event, going through a divorce, or dealing with the loss of a loved one – we can help.
Client Process
We serve as a fiduciary, with a legal and moral responsibility to represent your interests.
We do not act as a custodian or take possession of your assets, but instead utilize other trusted custodial services of Charles Schwab & Co., the country's largest brokerage firm for independent financial advisors.
We work with you to understand and develop a long-term investment plan that addresses your individual needs.
We communicate frequently and openly with you to ensure that the decisions we make are consistent with your objectives, needs, and circumstances.
We utilize technology to communicate and interact with you, giving you an up-to-the-minute understanding of your financial situation.